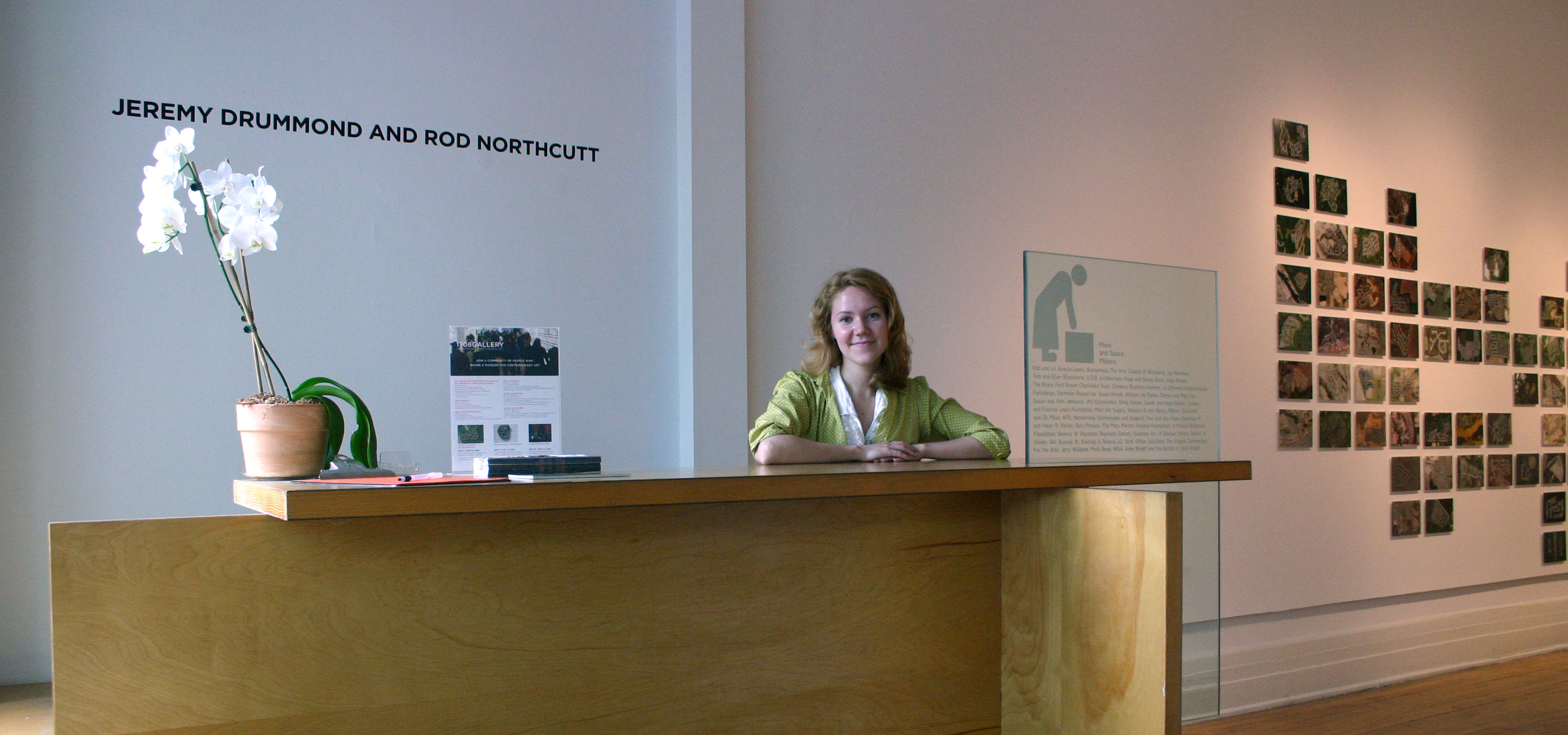 Curator
In 2018, 1708 will celebrate its 40th Anniversary—a significant milestone for this artist-founded nonprofit. As the gallery looks forward to this anniversary, we are at a crucial time for increasing the role we play and the support we offer to artists. The establishment of 1708 Gallery's curatorial position reflects the gallery's desire to forge stronger relationships with artists, to invest more intentionally in artists' development, and to thoughtfully engage our varied audiences.
1708 Gallery is seeking an engaging and visionary individual to fill this new position. The curator will develop and implement exhibitions and programs that present the leading edge of contemporary art practices. She/he/they will work directly with artists to develop new projects and artworks for presentation at 1708 Gallery and other public settings. She/he/they will identify ways to expand artists' exhibitions and projects, identifying partners for community engagement and other programming. She/he/they will connect exhibiting artists with resources like writers, collectors and curators. She/he/they will engage the local arts community and will cultivate relationships with artists, arts professionals and more outside the Central Virginia region.
The Curator will hold a three-year, full-time appointment and will report to the Executive Director.
Qualifications
The ideal candidate will have a graduate degree in Art History, Curatorial Studies or Studio Art. She/he/they will exhibit a wide knowledge of contemporary art, including of artists, and artistic and curatorial practices. She/he/they will have experience organizing exhibitions and / or producing art projects and programs. She/he/they will have experience working directly with artists.
Additionally, She/he/they will have excellent interpretive, writing, public speaking and communication skills. She/he/they will be able to organize workflows and manage a project from conception to presentation She/he/they will also be comfortable managing several projects simultaneously. She/he/they will be able to work collaboratively with a small team.
Essential duties:
Works with 1708's Executive Director and Gallery Coordinator to:
Develop a roster of temporary exhibitions for the gallery space that engage 1708's audiences.
Work directly with exhibiting artists to facilitate new artworks and projects for exhibitions.
Identify and / or develop additional programming that contextualizes exhibitions.
Prepare didactic materials for installations.
Provide language to be used for development and communications purposes.
Develop and maintain relationships with local, regional and national arts community.
Work with Gallery Coordinator to prepare contracts for artists and create installation plans.
Work with Executive Director to develop Exhibitions Budget.
Work with gallery staff to identify artists for fundraising events (Cabin Fever, Monster Drawing).
Specific skills include:
Experience curating and implementing exhibitions.
Excellent written and verbal communication skills.
Excellent project management and organizational skills.
Experience developing relationships with artists, curators, collectors and others in the arts community.
Experience researching artists and related subjects
Good team-working skills.
Willingness to work the hours necessary to get the job done. Be able to work flexible hours including mornings, evenings, and weekends.
Ability to travel.
Additional skills might include:
Fundraising and development experience.
Experience with audience development.
Experience producing public art projects.
In addition to a full time salary, benefits include health insurance and a SIMPLE retirement plan.
Qualified candidates should send a letter of interest, CV or resume, and three references to: esmith@1708gallery.org. Please note Curatorial Search in the subject line. Deadline to apply is January 31, 2018. Note: we will not contact references without first notifying the candidate.
---
Internships at 1708 Gallery
1708 Gallery offers part-time, non-paid internship positions for credit and non-credit. Interns receive hands-on experience and resume-building skills in all aspects of 1708 Gallery's operations, including:
installation and de-installation of exhibitions and artist relations
gallery openings and receptions and event planning
educational programs, tours, and gallery sitting
fundraising, PR, and marketing
nonprofit gallery administration
1708 Gallery internships last approximately 5 months and typically follow college semesters - Spring (Jan. - May), Summer (May - Sept.), and Fall (Sept. - Jan.).
Please feel free to submit an application for the summer 2018 semester by April 21, 2018.
If you're interested in applying for an internship position, please fill out this internship application and submit along with your resume and cover letter to our Gallery Coordinator, Erin Willett, at 804-643-1708 or ewillett@1708gallery.org.
---
Volunteer
Volunteers play a crucial role in 1708 Gallery's ability to carry out its mission. We are always looking for enthusiastic individuals to help us with installations, deinstallations, exhibition openings, and special events. Volunteering for 1708 Gallery is a great way to engage with the Richmond creative community while supporting one of Richmond's most vital arts organizations.
If you are interested in volunteering your time, please contact us via email at info@1708gallery.org or by calling 804-643-1708.