David Horvitz: (in all its different manifestations)
May 7 – July 3, 2021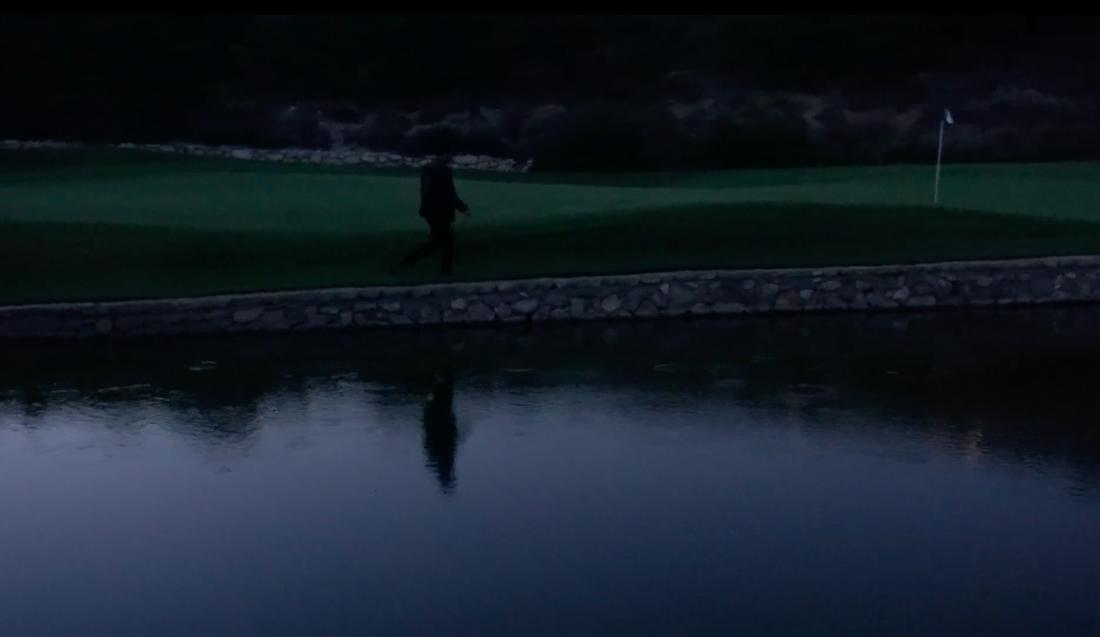 (in all its different manifestations)
David Horvitz
May 7 – July 3, 2021
Opening Reception: Friday, May 7, 1:00 – 8:34 pm
- r i c h m o n d f l u x u s l e s s o n s -
David Horvitz
June 30 – July 3, 2021
Opening Reception: Friday, July 2, 1:00 – 9:05 pm
1708 Gallery is excited to present (in all its different manifestations), an exhibition that surveys LA-based artist David Horvitz's conceptual practice. This exhibition focuses on works that circumvent, provoke, and rearrange systems of circulation, observation, enterprise, and record. Works on paper, performance documentation, facsimiles, sculpture, and intervention create a constellation where mischief and melancholy meet.
The breadth of work selected for (in all its different manifestations) exhibits Horvitz's propensity to play with complexity—how the relations between distinct components of a system and their context become sites of interaction and examination. These systems are often already established, for instance how online image metadata indirectly affects language, or how time-zones can shape one's sense of place. In other projects, Horvitz draws new connections that prod the structure of the system itself (especially in the staid transactional nature of contemporary art institutional-commercial-reputational expectations), embracing their issues while actively undoing them.
Each day 1708's closing time will align with nautical dusk. This moment is determined by the latitudinal coordinates of the gallery, and effectively encourages visitors to experience the exhibition during evening twilight. Entitled Nautical Dusk, this work anchors many of the works included in this exhibition and their underlying modes of engagement. (in all its different manifestations) is sporadic, open, and inexhaustive. While breadth connotes measurements of depths and distances—be they of experiences or oceans or more—what of a breadth that is iterative, momentarily comprehensive, and ever anew?
Most objects for (in all its different manifestations) are intentionally on loan, elucidating a quality of conceptual works often being in-between appearances. A new object is currently missing. In its place, longing for its arrival, is a piece of museum rubble. This object, the forthcoming exhibition publication, David Horvitz: Newly Found Bas Jan Ader Film (Afterall Books / One Work), will be a form of a future exhibition guide; this project points out the loneliness of seeking definitive answers in exhibitions when they are not to be found. Afterall, a leading contemporary arts research hub and publisher, produces a series of books under the heading "Afterall Books: One Work." They explain of the series, "The books insist that a single contemporary work of art (in all its different manifestations), through a unique and radical aesthetic articulation or invention, can affect our understanding of art in general." Therefore, owing much to conceptual artist Bas Jan Ader, Horvitz and 1708 are publishing a new, unauthorized installment of the "One Work" series. This book anchors Horvitz's recent work and shares a story about authenticity and its institutions (or the other way around).
In addition to the exhibition – r i c h m o n d f l u x u s l e s s o n s – is a participatory project with and for children (and their adults) to create artworks from prompts cultivated by Horvitz and his daughter over the past year. In 2020 Horvitz was awarded the Follow Fluxus - After Fluxus prize from the Hessian State Capital of Weisbaden Germany and the Nassauischer Kunstverein Wiesbaden to create a project that draws from the lineage of the Fluxus movement. – r i c h m o n d f l u x u s l e s s o n s – is an extension and new iteration of this for 1708 and Richmond. Over the course of the exhibition, six lessons will be shared. From David:
Since in-person schools and daycares were (and still are) closed in Los Angeles, I have been spending more time with my five-year-old daughter, Ela Melanie. We started making a curriculum of daily activities together. You are welcome to participate in our exhibition by sending documentation of completed lessons to 1708. They will be added to the installation Wednesday June 30 and on view through Saturday July 3. Any form of documentation will be accepted: photographs, drawings, writings, paintings, sculptures, sounds, digital files, video, postcards, mail works, etc… Include your children's names and your name if you would like to be credited. Or submit anonymously. Everything received will be exhibited and will stay together for future exhibitions.
This project will begin with a lesson and in-person activity with the artist on Saturday, May 8. If you would like to receive information and each lesson via email, please say Hello at fluxus@1708gallery.org. This email address will also be one of many ways we will be receiving artworks. Each lesson will also be distributed through a network of schools, arts and community organizations, available weekly at 1708, and shared openly.
David Horvitz was born in Los Angeles, where he currently lives and works. He studied at the University of California and at the Waseda University in Tokyo. He obtained a MFA from Milton Avery Graduate School of the Arts, Bard College, in 2010. His work was exhibited in venues such as: High Line Art, New York (upcoming); MoMA, New York; New Museum, New York; SF MOMA, San Francisco; Palais de Tokyo, Paris; HangarBicocca, Milan; Thyssen-Bornemisza Art Contemporary; Fotomuseum Winterthur; Albertinum, SDK, Dresden; La Criée centre d'art contemporaine, Rennes; S.M.A.K, Gent; Museum Morsbroich, Leverkusen; MOCAK, Museum of Contemporary Art, Krakow; The Israel Museum, Jerusalem; Musée d'Art Contemporain Avignon; Crac Alsace, Altkirsch; Brooklyn Museum, among others.
SPECIAL THANKS:
Paulina Ascencio Fuentes; Andrew Berardini; ChertLüdde, Berlin; Laurel De George; Brooks Heintzelman; Elizabeth King and Carlton Newton; Kinker Press, Inc; Praz-Delavallade, Los Angeles; Steve Sams; Jeff Weiss; Yvon Lambert, Paris
Image: David Horvitz, A Walk at Dusk (Washingtonia Robusta/Mexican fan palm), 2018. Digital video with sound, 11:35 mins, edition of 5 + II AP. Screen Shot 2020-04-20 at 6.30.47 PM. Courtesy of the Artist and ChertLüdde.