As Crest, our most recent exhibition, winds down, we have one final piece to highlight. For her series of interventions titled "None of Your Business," Naoko Wowsugi makes modest alterations to small businesses that improve the business's functionality and foster communication between the patron and the server. From exchanging a styrofoam toothpick holder for a ceramic espresso cup to inserting a cowbell to ring for service in small-staffed storefronts, her actions playfully transgress traditional boundaries between what we consider public and private.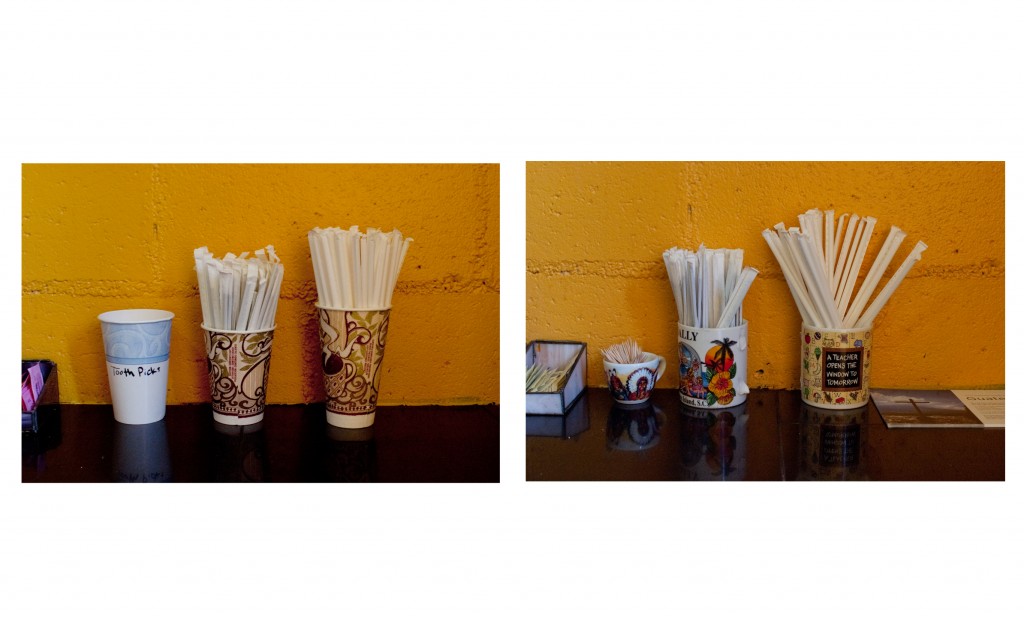 Wowsugi extended "None of Your Business" into our downtown neighborhood as part of her work in Crest. Her sidewalk sign contributions to three (that we know of) neighboring businesses include adding Happy Hour details to the sign for Lift Coffee Shop & Café (218 W. Broad), placing a picture frame on the Corporate and Museum Frame sign (301 W. Broad), and creating an entirely new, interactive sign for Richmond Camera (213 W. Broad). In her artist statement, Wowsugi states that she sees herself as an "unsolicited [community] technician" "seek[ing] potential projects that strengthen connections among others, their environments, and [herself] in everyday life." Wowsugi's interventions are unimposing, intimate and essentially public, and suggest a contagious generosity of spirit.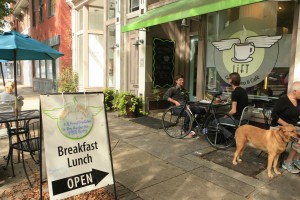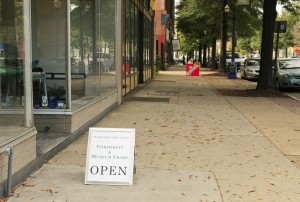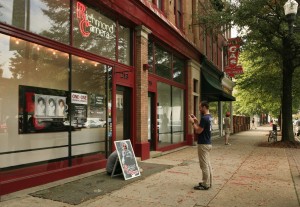 Wowsugi's sign contributions are on view indefinitely here in the 2-300 blocks of W. Broad Street. You can learn more about her work at her website, wowsugi.com.