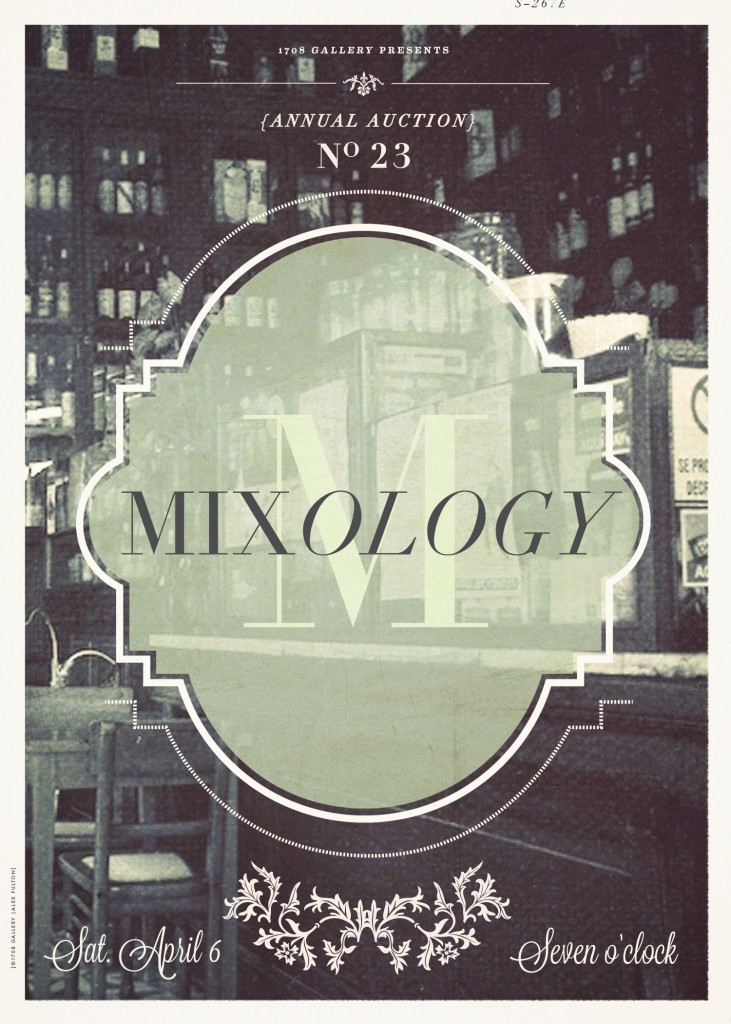 MIXOLOGY, 1708 Gallery's 23rd Annual Art Auction Benefit, on Saturday, April 6, 2013, is 1708's biggest fundraiser. Each year, 1708 invites a diverse mix of Richmond's most talented artists to participate in the auction. These artists range from established to emerging and present an array of paintings, photography, prints and sculpture. Through their participation, we are able to introduce dynamic contemporary artists to Richmond.  In addition to supporting 1708—a foundation of the Richmond arts community—the Auction also supports many of these talented artists through the commission received through Auction sales.
We are thrilled to announce that the featured artist and honorary chair of this year's auction is acclaimed street artist Shepard Fairey. Fairey's artwork is truly novel, audacious and crosses all boundaries from skateboard culture to museums. Fairey will create new work especially for MIXOLOGY and will be our special guest on April 6.
Shepard Fairey's contribution is a generous endorsement of our role in Richmond's arts community. We invite you to help 1708 continue to be a leader of this community and purchase admission or a sponsorship to 1708 Gallery's MIXOLOGY. 
Click here for more details including a list of participating artists.
Purchase admission or a sponsorship to MIXOLOGY using the secure PayPal buttom below. You can also call 1708 Gallery at 804.643.1708 and make your purchase over the phone.