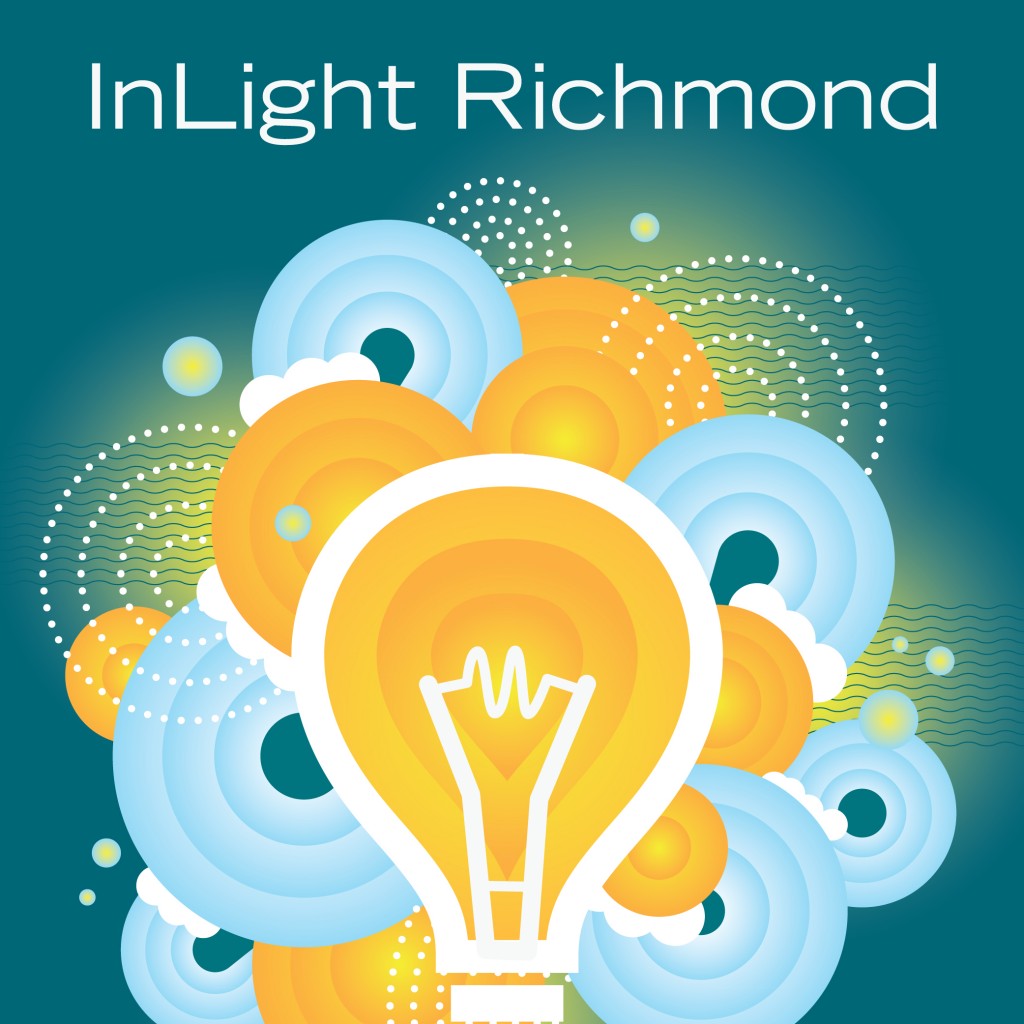 1708 Gallery invites artists working in all media and disciplines, including performance, to submit proposals for InLight Richmond 2012, 1708 Gallery's 5th annual one-night, juried, public exhibition of light-based art and performance. InLight Richmond 2012 will take place on Friday, November 2 along the Broad Street corridor, 1708 Gallery's downtown neighborhood. The juror for InLight Richmond 2012 is Melissa Ho, assistant curator at the Hirshhorn Museum and Sculpture Garden.
Proposals should involve, be inspired by, investigate, or interpret themes of light, from light as medium to light as concept. Existing work, as well as proposals for new projects, will be considered. 1708 Gallery encourages artists to propose projects that respond directly to the site. In addition to technical and production support, an honorarium of $300 will be given to each project. All entries are eligible for the Best in Show award ($1500) and the People's Choice Award ($500). Green projects are encouraged, though not required. All green entries are also eligible for the Best in Green award ($1500).
1708 Gallery was one of the first organizations to reinvest in this downtown neighborhood, moving to Broad Street in 2001. This former retail center of the south is located in Monroe Ward, bordered to the north by historic Jackson Ward (once known as the "Harlem of the South"), to the east by the Convention Center and city and state government buildings, and to the west by Virginia Commonwealth University. Now host to numerous galleries, studios, businesses and restaurants, and the future home of Virginia Commonwealth University's Institute of Contemporary Art (http://ica.vcu.edu), the Broad Street corridor has experienced a rebirth. Yet it still retains an urban vitality as thrift stores, record shops and boutiques share the sidewalk with vacant sites and historic properties and graffiti tags vie with murals. The neighborhood is now host to a monthly gallery night that draws thousands of visitors, from VCU art students and faculty to the wider Richmond community.
Potential sites for installations and performances include sidewalks, streets and side streets, medians, exterior walls, alleys, parking areas, storefronts, and vacant interiors. Images of the potential sites for installations can be viewed by visiting www.1708gallery.org/enter-inlight. You may propose a specific site for both pre-existing and site-responsive works. However, 1708 Gallery reserves the right to make final assignments. Please indicate if your work is site-specific on your entry form.
The deadline for submissions is midnight, July 15, 2012.
For more information about InLight Richmond 2012 and to submit a proposal, please visit: www.1708gallery.org/enter-inlight.